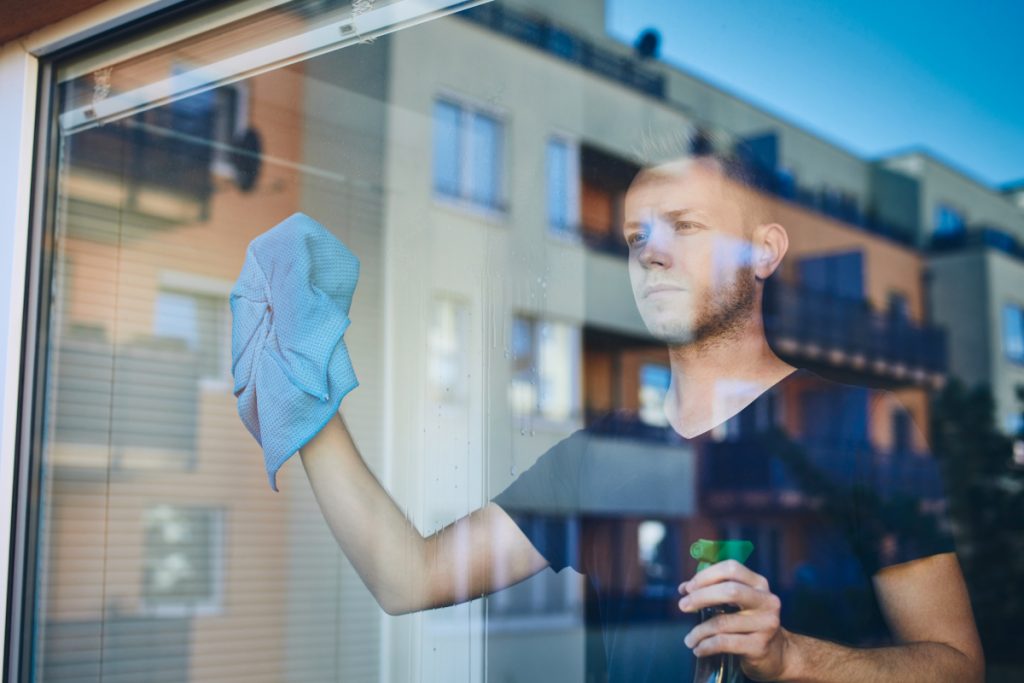 Flexible rates
We are proud to provide not only the best but also the most affordable cleaning services in London. You cannot find a better price to service quality ration for window cleaning in London than the one we provide. A wholesome service that can be booked separately as well as part of a property cleaning package.
State of the Art Window Cleaning in London
Pure water treatment is all the rage in window cleaning these days. The process is clean, offers excellent results and does not include using potentially harmful detergents. The method involves specialized equipment and requires certain skills to be carried out properly. Fortunately our vetted, fully certified window cleaners in London have both.
If you are a traditionalist, or your window cleaning needs don't require using purified water to cover, we are here for you as well. We have mastered the traditional cleaning techniques, and put them in good use in our window cleaning service in London. The tools, method and equipment we use save a lot of resources while getting the job done up to the highest standard. In this way, you:
Save money, because your London window cleaning is completed faster, and with minimal to none waste of water and detergents.
You don't let any potentially harmful substances in your home or office, because our cleaning products are a hundred percent eco-friendly.
Help the environment due to the optimized water and cleaning products consumption of our window cleaning service in London.
If these features of our service appeal to you, call today and book a team of window cleaners to come to your place.
---
Are you annoyed by the fact that your windows are dirty and you don't have the time to clean them? If so, know that we can lend you a hand and provide you top quality window cleaning services. We dare say that you can look for days and weeks and not find better services than ours due to the fact that we are the only cleaners in London that have spent an innumerable amount of hours learning and mastering numerous window cleaning techniques and methods.
Window cleaning is a specific cleaning process that demands a lot of skills, precision and effort. So, it is very important that you don't embark on such a project without proper knowledge. Fortunately for you, we don't only have the know-how nut the necessary manpower and abilities to handle flawlessly both large and small scale projects.
To us it doesn't matter whether we have to clean traditional windows or French windows because we have the equipment to easily, quickly and efficiently clean any type without leaving any spots and stains behind. We work in a very diligent and careful manner because we realise in well that any unwanted marks will stick out like a red stain on a white carpet and will mean that we haven't done our job properly.
Safe and green window cleaning solutions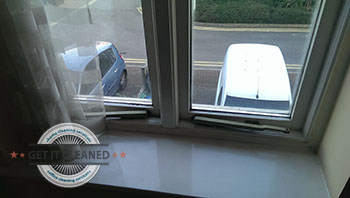 We use only the most modern cleaning machines because we don't want to scratch your window frames and glass. We also use non-toxic and non-chemical cleaning products because they allow us to easily remove even the most resilient stains and because we care about your indoor environment and want to preserve it free from harmful particles.
We maintain a 24/7 customer support, so you can contact us at any time of the day if you wish to book us. Once you get in touch with us don't be timid and request your personalised quote, so that you can see with your own eyes that we indeed provide the best and most reliable window cleaning services in London.
Please explore our company website and learn more about our:
Company and professional policies
Methods of work
Cleaning fees
Large selection of diverse cleaning services
Contact details
As you have already understood we operated in the city of London. The capital of England is home to numerous highly visited landmarks such as the British Museum. The museum is located in the area of Bloomsbury and was established over two centuries ago in 1753. It is decided to the evolution of human society and culture and showcases approximately eight million objects which date from ancient times to this day. The museum is divided into a total of ten departments all of which are dedicated to a certain geographical area. According to the latest numbers the British Museum is visited by almost seven million people on a yearly basis which makes it the most visited museum in England and the forth most visited in the world after the Louvre in Paris, the National Museum of China in Beijing and the National Museum of Natural History in Washington D.C.