Best upholstery cleaning
Rest assured our cleaners know exactly what they're doing and will take all due care when cleaning the upholstery.
Besides the immediate effects, we guarantee your furniture's fabric will be protected and look new for a long time.
Once the cleaners are done your sofas and armchairs will look brand new, with no visible stains or spillages.
Have no doubt that all the dirt and spots on the fabric will be completely removed as if never been there.
---
Upholstered furniture must be cleaned on a regular basis in order to keep the appearance of the leather or fabrics intact. Sadly, this is easier said than done and this is why we offer our services to everybody that has upholstered furnishings but doesn't have the time to maintain it properly. We are experience cleaning contractors with full licensing and we dare say that we are the best cleaners in the city. At this time our team is one of the most acclaimed and sought cleaning companies in London.
Safe and effective upholstery cleaning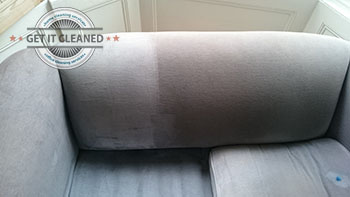 We have been in the cleaning business for a very long time and we have the necessary knowledge and technical capacity to perfectly clean both leather and fabric upholstery. We are well aware that the fabrics used to manufacture furniture upholstery are quite delicate and this is why we always work with the utmost care. After all, we have been hired to clean and remove the stains from it, not to damage it furthermore.
Before we start treating the upholstery we always access the problematic areas, so that we can draft a meticulous work plan and decided which cleaning method we should use. We work in such fashion because different types of fabric require different cleaning techniques and choosing the wrong one can lead to unwanted results. We also use green cleaning solutions that don't have any toxic or chemical ingredients. We prefer working with eco-friendly detergents because they are safe and are as efficient as traditional cleaning products.
Flexible sanitation services – seven days a week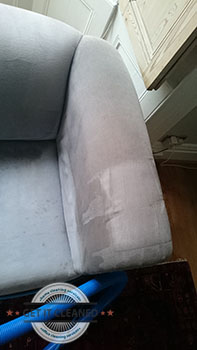 We work with a flexible work schedule which always has free slots for new cleaning projects. So, even if you have just stained your upholstery and you want to have it clean immediately, don't be timid to contact us because we will be able to answer to your call and lend you a hand.
The leading London cleaning team
Please bear in mind that to date we have never failed to complete a cleaning job with flying colours and we guarantee you that we won't let you down. So, stop wondering whether you should contact us and simply give us a call, so that we can come and clean your soiled and dirty upholstery for you.
We are based in London the capital city of England. The city stands on the banks of the famed Thames River and is home to numerous popular landmarks such as the Tower of London. The White Tower which is the oldest part of the complex was built during the early 11th century and is one of London's most recognisable structures. In 1988, the Tower of London was classified by UNESCO as a World Heritage Site. Throughout the centuries the complex has served numerous purposes but today it is the home of the Crown Jewels, aside of being a museum that displays relics which are related to the history of Britain. Nearby lies Tower Bridge is another well-known and highly visited London landmark.