There are many types of flooring materials and they all have their pros and cons. So if you are currently remodeling your house or place of work and you are changing the floors, keep reading because we will present to you all the advantages and disadvantages of each material.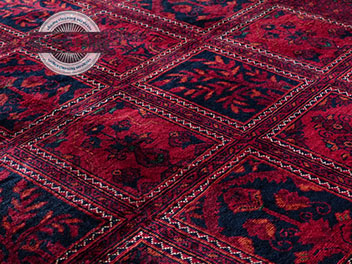 Carpet – Wall-to-wall carpets create a cozy and welcoming ambiance. They come in various colours and patterns and their price is determined from the material from which they are made. The main downside of a carpet flooring is that regardless of its lifespan it will sooner or later tear and discolourate which means that you will have to replace it. Wall-to-wall carpets are also more or less demanding in terms of maintenance as they require frequent vacuuming and washing. Also you will be obligated to hire professional cleaning services at least once every one or two months in order to keep the appearance of your flooring intact.
Hardwood – Hardwood floors are beyond a doubt the favorite flooring material of all property owners as they add a luxurious and sophisticated touch to any room and area. However hardwood is also the most expensive flooring material on the market which means that it isn't affordable for people who are working with a tight budget. The material is also extremely capricious in terms of maintain as it requires:
Regular vacuuming and mopping
Frequent waxing
Periodic resealing
Annual deep cleaning
Laminate – This flooring material is affordable and mimics very successfully the appearance of the above mentioned hardwood and stone. It is very easy to mount and comes in various sizes and patterns. In terms of cleaning it is much less demanding from the other entries in our article. The main disadvantage of laminate floors is that it can get hurt easily when heavy objects are dropped.
Tile – Tiles are made from diverse materials and their durability and highly dependent from them. For example stone tiles are much more resilient then glass tiles. The most desirable tiles are ceramic as they are considered to be the most beautiful and well made. Unlike laminate planks, tiles are much harder to install. Their biggest pro is that they are easily to keep clean as they require a frequent mopping routine which will swiftly remove all the accumulated stains. If you are too busy to regularly mop your tile floors, you can always delegate the task to a sanitation firm that provides contract floor cleaning services.
Cork – Go with cork if you wish to have eco-friendly flooring. The material is very resilient, easy to clean and water and fire resistant. The material is harvest from the bark of the cork tree which means that no trees are cut down during the collection process. Cork floors are a relatively new option but are quickly become a favorite of interior designer and construction contractors. Bamboo is another green flooring material which you can opt to place in your property.
Now that you know more about the different types of flooring material you can make choose the material that best suits your property.