Nowadays beauty salons are like gardens of paradise for both men and women. These places usually offer procedures which will make you prettier of relaxed. You can choose between skin health therapies, massages, hair-removing, oxygen therapy, nail manicure and pedicure, facial aesthetics, mud baths etc. Some beauty parlours have specialists for more than three different services, so the clients don't have to change places to get everything done. Don't forget hair and makeup salons, which are probably among the most visited places. There are so many techniques depending on the beauty treatment and because of the great variety the price is acceptable. People always have been and will be taking care of their appearance not only for the sake of grace but in order to be fresh and hearty.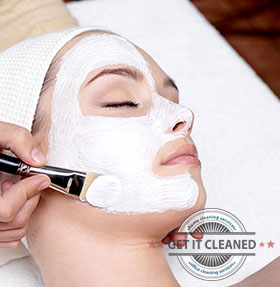 If you are interested in cosmetics or simply in delicacy care you can find some really good courses, where professionals teach you about theory and practice regarding working with products and different types of skin/hair/nails and of course people. Usually at the end of this lessons you receive a diploma, which may help you to find a job in a beauty salon. Perhaps your parents won't be happy to find out that you prefer to skip college and start working in a beauty shop as a makeup artist but if you are gifted and really good at it, try to convince them. This business is profitable for sure due to the great demand. And if it is your dream to make people stunning and delighted you should do it. It's not going to be a regular job but a cost-effective hobby.
There will come a day when you will be capable and ready to open your own parlour. You have to choose a good location so you will be found easily. Then you might think of advertising your services on the Internet because it is the easiest way to promote something new. You can find co-workers who are skilled for other beauty treatments in order to allure more customers. There should be some bargains with the same purpose. You can make some packs, for example special price for the combination of hairstyle and makeup. Your business also will have a run of luck if you throw an opening party with many guests.
You have to keep your standards high so that your work will be the voice inviting new visitors. It is important not only to have quality and various cosmetics but also the atmosphere of the place. Maybe you should find a cleaning company or someone who will keep your salon in good condition while you have your schedule full. The hygiene in your parlour and that of the devices you use is essential, so you have to make sure that there is no hair on the floor from previous clients and your makeup brushes are washed or the towels for massages are laundered. Don't make compromises about quality and attitude and you will be a successful owner of a salon.