When it comes down to maintaining the order of one's home, we Londoners certainly focus on cleaning. We revel in it, or more accurately – we are quite pleased with the results whereas we dread the process itself. However, the inclination to keep orderly around the house, and even across the United Kingdom, is ingrained in us from birth. In fact, Londoners have been so eager to maintain their households clean, that annually they spend hundreds of thousands of pounds on cleaning services that dispatch specialised crews to help with the chores around the home or perform a more task-specific service.
Why pick a cleaning company in the first place?
People choose cleaning companies precisely because they are experts who will make sure they save you time. Not only that, but the customer can be convinced that the job has been done properly. Time is an issue in London, and cleaning crews just save you a substantial amount of it. It is not only time that you stand to benefit.
The market is littered with products that may not be advisable to use at home and you may need an expert's opinion on which products are safe to use. With this in mind, it is fair to say that professionals understand the subtleties of the trade better than anyone does.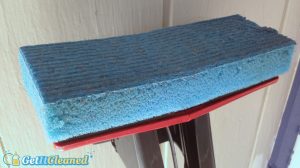 Apart from saving time, customers are also inclined to trust a certified these companies, which will also offer services as garden and pool cleaning and single-item cleaning services, such as oven cleaning. Naturally, London is a busy city, and booking a crew successfully may also be the result of hard work. You need to consider the days when you want to book the service. While weekends may be more convenient for you, the prices may be slightly higher whereas the workdays could prove hard for the working individual.
Other forms of cleaning on the horizon
Cleaning, naturally, takes more than one forms. You will see that people are also opting for other popular choices in their desire to maintain the overall balance of litter and clean spaces, indoors or outdoors. It is an understandable quality of the civilised man and woman to want their surroundings to be disease free and pleasant to the senses.
Naturally, trusting a cleaning service is just what you may need to keep the house clean. It would be a good idea to book these services if you are expecting guests or organising an event at home. Another possible reason to book cleaning companies is if someone at home is allergic and summer is approaching. Sterilising the place could help people at home not struggle as much when it comes to breathing, and you will be able to start the summer season in a sweet-smelling adobe. The opportunities when deciding to book a cleaning service are quite endless, and we recommend that you take a full advantage of them as early as you can. By all measures, it is quite worth it.